Sign Industry Golf Day
21-Feb-2017
Our annual golf day is only a few weeks away now on March 24th.
I have visited the new Webley Golf Course and can say I am blown away by the new facility.
Please find attached information regarding the golf day and I encourage you to put together your teams now.
This year is an all new format with buffet dinner and all drinks between 5.30-9.30pm.
Give me a call for more information and hope to see you on the day.
VernonK@kingman.com.au
T: 08 9241 9300
F: 08 9248 2493
M: 0418 924 224
Download Player Sheet here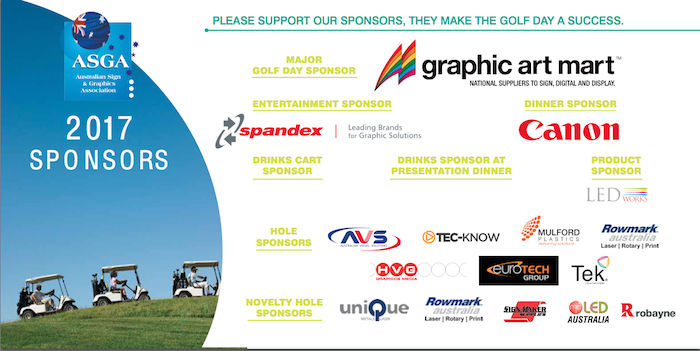 ---