Durst Responds to Global COVID-19 Crisis
16-Mar-2020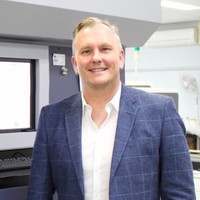 Durst Australia CEO Matt Ashman has clarified the global company's response to the rapidly developing corona virus spread, saying that the company has been planing for the potential impact of COVID-19 at the global and local level.

In an update sent out on Friday 13 March, Ashman outlined a range of measures being taken by the company to mitigate the impact of the pandemic on its worldwide customer base.

"COVID-19 is going to affect us all, both personally and professionally, and our Head Office in Italy is obviously already being affected by local restrictions," Ashman says. "We have been planning for this eventuality, however, and are lucky as we have extended 'family' around the world, and are already working toward establishing safety stock across the globe to meet customer demands in both ink and consumables, and in spare parts and service."

Here in Australia, Ashman says the company has significantly increased its stocks across the board and will be closely monitoring demand and supply on a daily basis.

"It's clear we may see an impact on freight services locally and, as such, we are encouraging our customers to please talk to us so we can support you especially with ink. If you have a large job approaching, and will need more ink, contact us in advance and we will do everything to ensure continuity of supply. Likewise if you have a downturn or are in need of shutdown due to quarantine measures, please contact us. We can help with support on maintenance for your machines and control of ink stocks."

Ashman followed up his initial bulletin to customers with an update over the weekend, following the rapid escalation of the situation which led to the decision to close the company's headquarters in Italy from the beginning of this week at least until 27 March. Ashman says this is a preventive measure taken in light of the situation in Italy, with the company's Australian operations to remain open, at least for now.

"Obviously this has been a difficult decision, but one made to protect all employees and their families - without exception," he says. "Of course, we want to maintain the business activities in our branches as far as possible and support our customers with the means available. A networked core team consisting of employees from customer service, ink and spare parts logistics, finance, administration, IT and engineering, will continue the relevant topics for our company headquarters and provide support to you mainly via home office."

The moves are all part of the company's disaster management plan that was put into action more than three weeks ago. This early planning, which anticipated the evolving situation, means the company is well placed to continue as normal, Ashman says.

"At this stage, the Durst Oceania office and warehouse will remain open and all our staff and working normally. If it becomes apparent we need to close the office locally we can operate remotely but we will keep our customers and the wider market updated if, and when, things change. We would ask that all our customers please just order what they need as normal, and do not increase orders for inks unnecessarily as this could upset the balance of forecasting and supply."

Ashman says his company's priority is to ensure that any impact on businesses is minimised while looking after the health and safety of its people, its customers and the wider community.

"Above all, we must all keep safe," he said.

---