Konica Minolta Matches Staff Giving & Supports Volunteers
17-Jan-2020
Konica Minolta Australia has announced a range of responses to the Australian bushfire crisis. The company has recently updated the initial information it released in mid-January, outlining a host of ways in which it is striving to help impacted customers and communities.

Understanding the importance of financial assistance to communities and service providers in bushfire affected areas, Konica Minolta launched a company-wide Bushfire Appeal through workplace giving in November 2019.
With so many of staff and customers affected by the fires over the Christmas and New Year holiday season, in January the company announced it would match staff donations, and retrospectively match any branch fundraising for the Bushfire Appeal up to $10,000.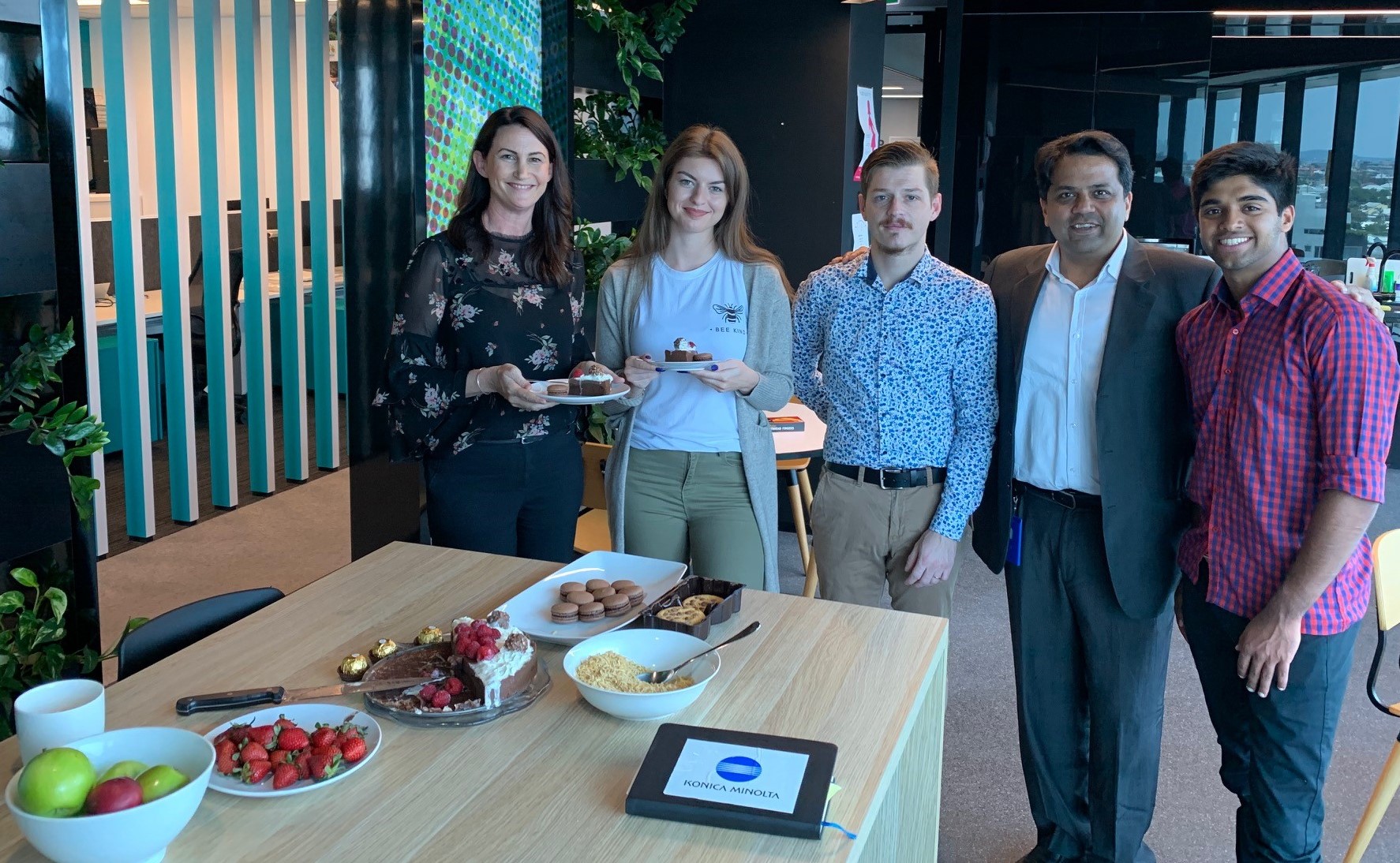 Initiatives within the company abound. The Queensland Branch raised over $200 with a morning tea, an SA Account Manager hosted an event with the Institute of Healthcare Engineering, with funds raised targeted particularly at the Yorke Peninsula, and the NSW branch held a table tennis tournament to raise nearly $300, among others.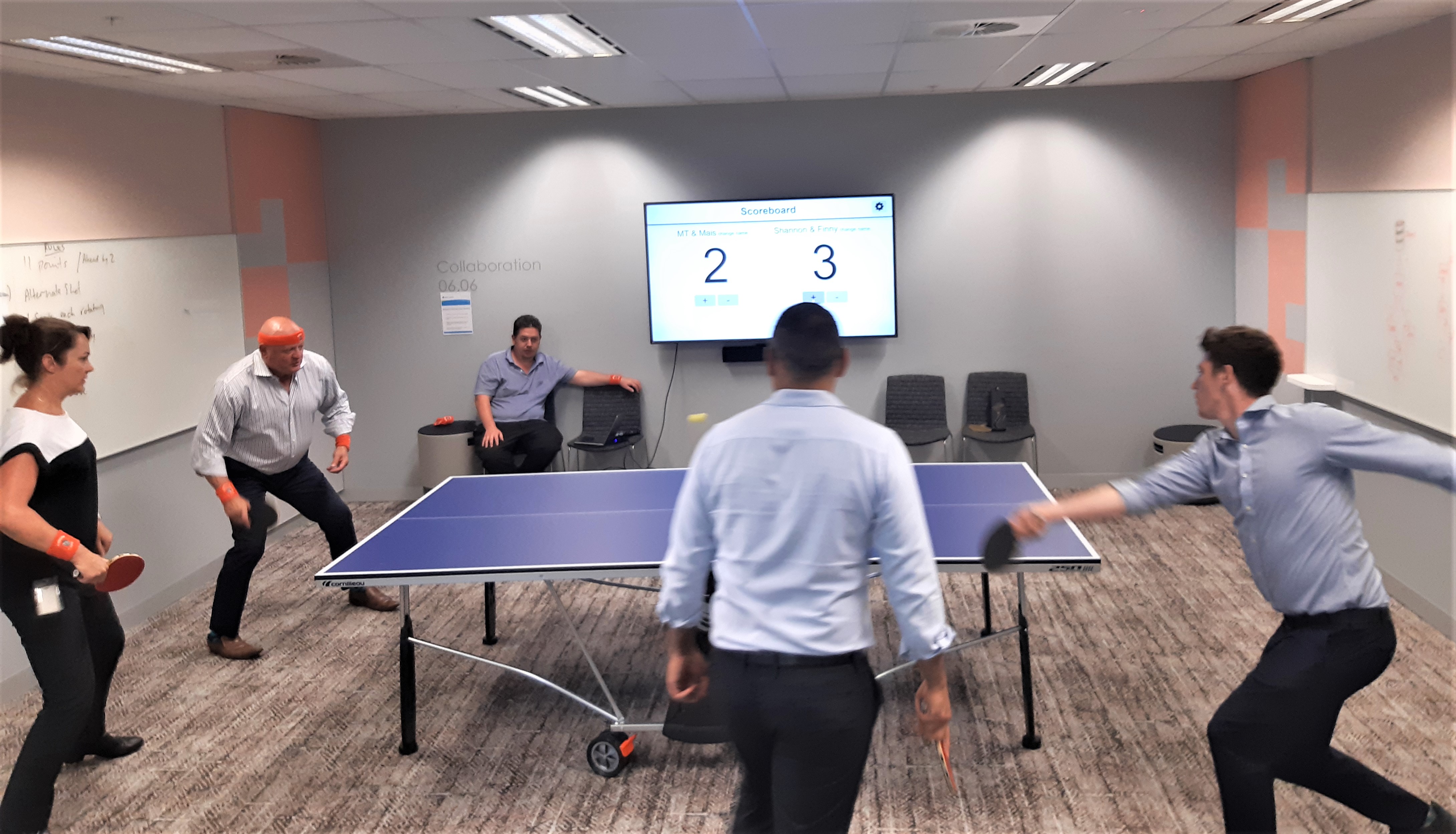 Between this fundraising by branches, staff donations and Konica Minolta matching, the company had raised $8520 by mid February, with the tally expected to rise as the workplace giving Bushfire Appeal will continue through to the end of March 2020. Charities which will benefit from the company's fundraising include the Australian Red Cross Society, Salvation Army, the RSPCA, NSW Rural Fire Service and St Vincent de Paul.



Also in January, the Venture Café innovation hub in Macquarie Park, which is sponsored by Konica Minolta, joined with Macquarie University, NAB, Orix, Stockland, EY, the City of Ryde and the NSW Government to dedicate two Thursday gatherings to the cause. Attended by first responders and management, innovators, scientists and experts, investment experts, government and other respected members of the Venture Café online community, the purpose of these sessions was to work towards finding investment, technology and planning solutions to tackle disaster prevention, preparedness, mitigation, and recovery.

Fi

nally, to help those actively working in bushfire affected areas, Managing Director

Dr David Cooke announced in January that the company had introduced special "state of emergency" leave provision, entitling staff that are volunteering with emergency services up to two weeks of paid volunteering leave. All staff are already entitled to two days' Volunteer Leave each year, but may apply for more under certain circumstances. The company says it will continue to look for opportunities to support communities and its customers affected by the bushfires and, as infrastructure for volunteer work, receiving donated goods and foods in affected communities improves, will share and promote these calls for help with staff.


"As we continue to read about the short and long term effects of the devastating bushfires still burning around our beautiful country it makes us realise even more how connected we all are to each other and our planet," the statement said.

"Our thoughts are with all of the people and animals who have been affected, and we'll continue to work with our employees, our customers and communities to do what we can to help.
---