LIA Winners Get Set for DRUPA
19-Nov-2019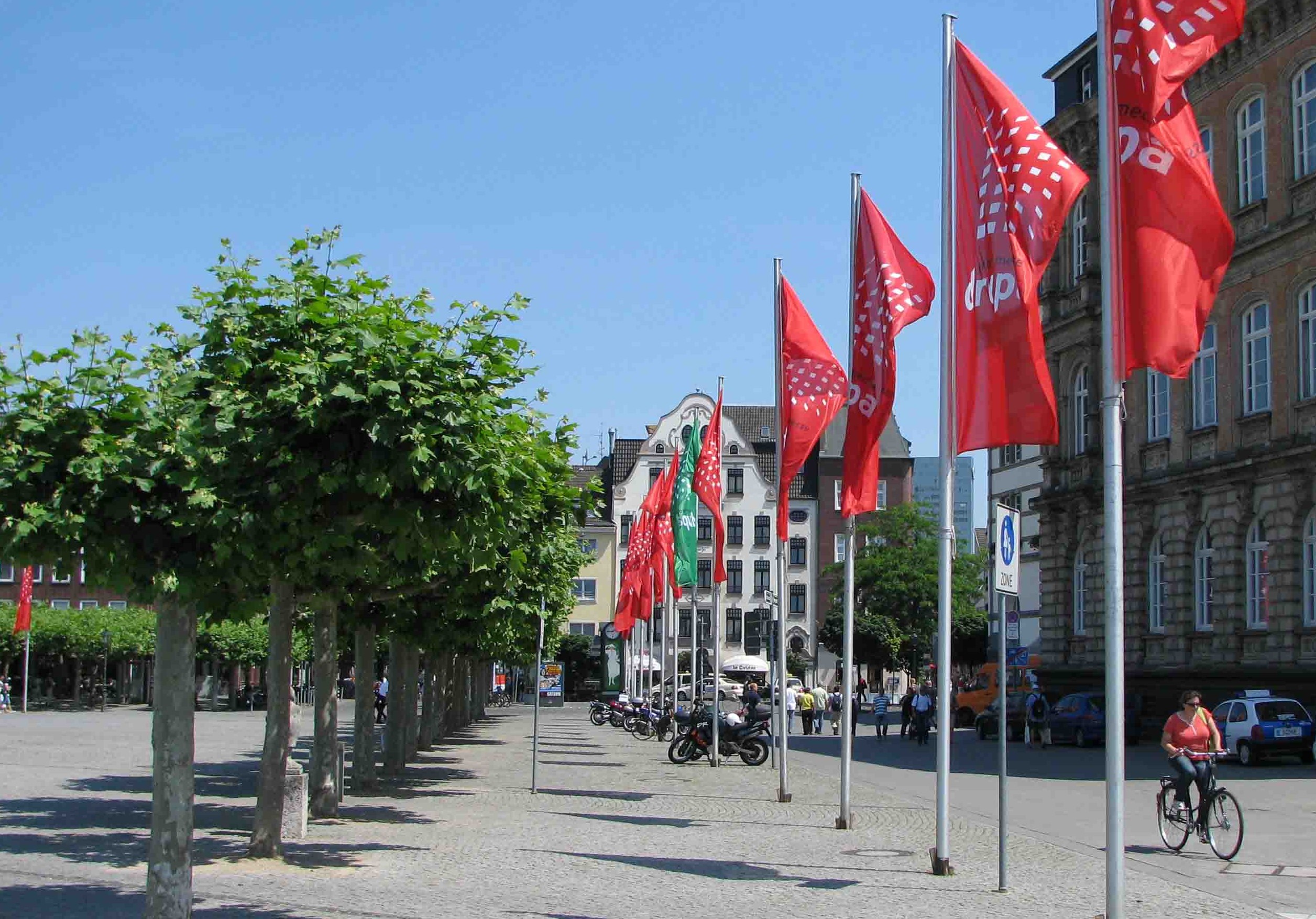 LIA Graduates Get Set for 'Trip of a Lifetime' to DRUPA 2020
The LIA Biennial Award Recipient from 2019, Jonathan Pitt from Multi-Color Corporation, and the 2017 winner Jason Turai from Orora Limited, are making their plans to travel from their home town of Adelaide for the 'trip of a lifetime' to Drupa 2020 in Dusseldorf, with the support of industry organisations Visual Connections and the Print & Visual Communication Association.
The trip is part of the prizes the two received as part of their recognition in the national biennial LIA/Heidelberg Graduate Awards Program. Jason's prize was sponsored by the PVCA in 2017, and Jonathan's by Visual Connections earlier this year.
Jonathan has moved quickly with his plans, following the the presentation of his Award at this year's National Print Awards in August. He was recognised for his contribution to his workplace, his ability to grow his knowledge and adapt his learnings throughout all stages of his apprenticeship. Jono's attention to detail and obvious passion to make a difference in this industry is what made him stand out.
"I would like to thank the LIA and Visual Connections for this wonderful experience, meeting young enthusiastic people in the Printing Industry, and for the new experiences I will gain in my travels overseas," Jono says.
Peter Harper, CEO of Visual Connections, says the supplier association is proud to be associated with the LIA and delighted to be providing ongoing support for its National Graduate Scholarship Prize. "Visual Connections has always been committed to contributing to the sustainable future of our industry, and supporting excellent initiatives like the LIA Awards, which foster the education and career development of young people, is a wonderful way to do that," Harper says.
It's been a longer wait for Jason, who received the Award in 2017. As DRUPA is held only every four years, he has only just been able to claim his prize from PVCA and book his travel to Dusseldorf. Jason started his apprenticeship as a packaging engineer with Orora Limited in 2017, after moving from a graphic design position in the same company. He rapidly proved his value in the new role, and won the PVCA-sponsored prize later that same year.
"It has been a long, but extremely exciting wait since winning my award. I have met many brilliant people in the industry and to be able to experience Drupa has been a long-time goal of mine. The trip to Dusseldorf will be a big step forward in my professional development," Jason said. "I have the PVCA to thank for providing me with this opportunity and of course the LIA for providing the pathway that has led me here. Without the support of organisations such as these I wouldn't have this chance at all."
Andrew Macaulay, CEO of the PVCA, says, "Donations and funding of prizes such as this are immensely gratifying, because we see in the recipients a vision of the future of our industry. This support for the LIA Graduate program is only one of many areas that the PVCA contributes and expands our vision of a thriving print, packaging and visual communications sector."
Mel Ireland, President of the LIA, said it was exciting to hear the two winners were finalising their plans, knowing that their trip to DRUPA will be a career-defining experience that they will not only benefit enormously from, but will remember forever.
"It's always fantastic to see capable young people who are dedicated to the achievement of excellence choose to join the print and graphic communications sector, and we are delighted to be able to recognise their skill and achievements through these Awards, and to see them develop into our industry's future leaders," Ireland said. "Since 1972, the LIA has recognised outstanding achievements of our industry apprentices with the Graduate of the Year Award which, as well as attendance at the LIA's Biennial Conference, also brings with it the Scholarship prize of $10,000.
"We are fortunate in the print and graphic communications sector to have passionate industry organisations and suppliers who are committed to investing in the future of our industry and working collaboratively on initiatives which further the interests of our sector, and we thank Heidelberg, Visual Connections and the PVCA most sincerely for their support. The Awards demonstrate the cooperation which exists between the industry's associations and, on the heels of International Printing Day 2019 which has 'Collaboration' as its theme, the timing could not be more apt."
For their part, both Visual Connections and the PVCA say they are excited to see the two winners jet off together next year to further their careers in the industry.
"We congratulate both winners, wish them a safe journey, and are very much looking forward to hearing more about their experiences and to watching their career achievements over the coming years," Harper says.
---