SCREEN INTRODUCES 2 NEW DIGITAL MINI LABEL PRESSES
SCREEN GP Australia has announced that it will introduce two more 'mini' digital label presses into Australia in 2018, under the Trojan brand name. As with the existing Trojan-made press sold under the Screen name – the Truepress Jet L250AQ, the new presses will also be available through Jet Technologies, Screen GP's channel partner for narrow web digital presses.
The Trojan T2-C is a desktop label printer that performs like a bigger machine. Using Memjet printhead technology, it runs at up to 18 metres per minute with a maximum print width of up to 223mm across a 250mm web. It can print on pre-diecut or continuous label reels, for offline finishing.
Peter Scott, managing director of Screen GP Australia says: "The Trojan T2-C has proper web feed and take up with tensioning and yet fits any size print department due to its compact desktop footprint. Ink supply can be either by internal 250ml cartridges or, for higher productivity, external 2 litre tanks. At either 1600 x 1600dpi or 1600 x 800 dpi, the image quality is superb."
The other new label press from Screen and Jet is the Trojan T4, an all-in-one label press line with top class inline finishing. Print speed, resolution and width is the same as for the T2-C but the T4 is a 1200Kg floor-standing unit with very robust printing, laminating, die-cutting, slitting and rewind for an end-to-end solution.
Scott says: "It's a mini-marvel unlike any other solution for short-run and variable versioned labels. The engineering standard is first class and the die-cutter can be fully or semi-rotary and used alone to create die-cut blanks or to finish labels from another press. Best of all both the T2-C and T4 are fully supported by Screen GP's local engineers and Jet Technologies' expertise."
He concludes: "We now have a complete range of digital label presses from desktop 18 metres per minute to high-end UV at 60 metres per minute, which I believe is the most complete line-up of such presses available and fully supported in Australia."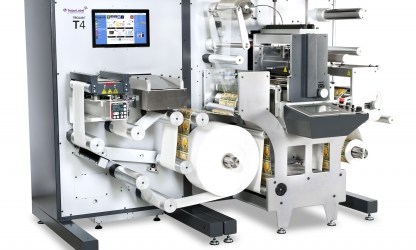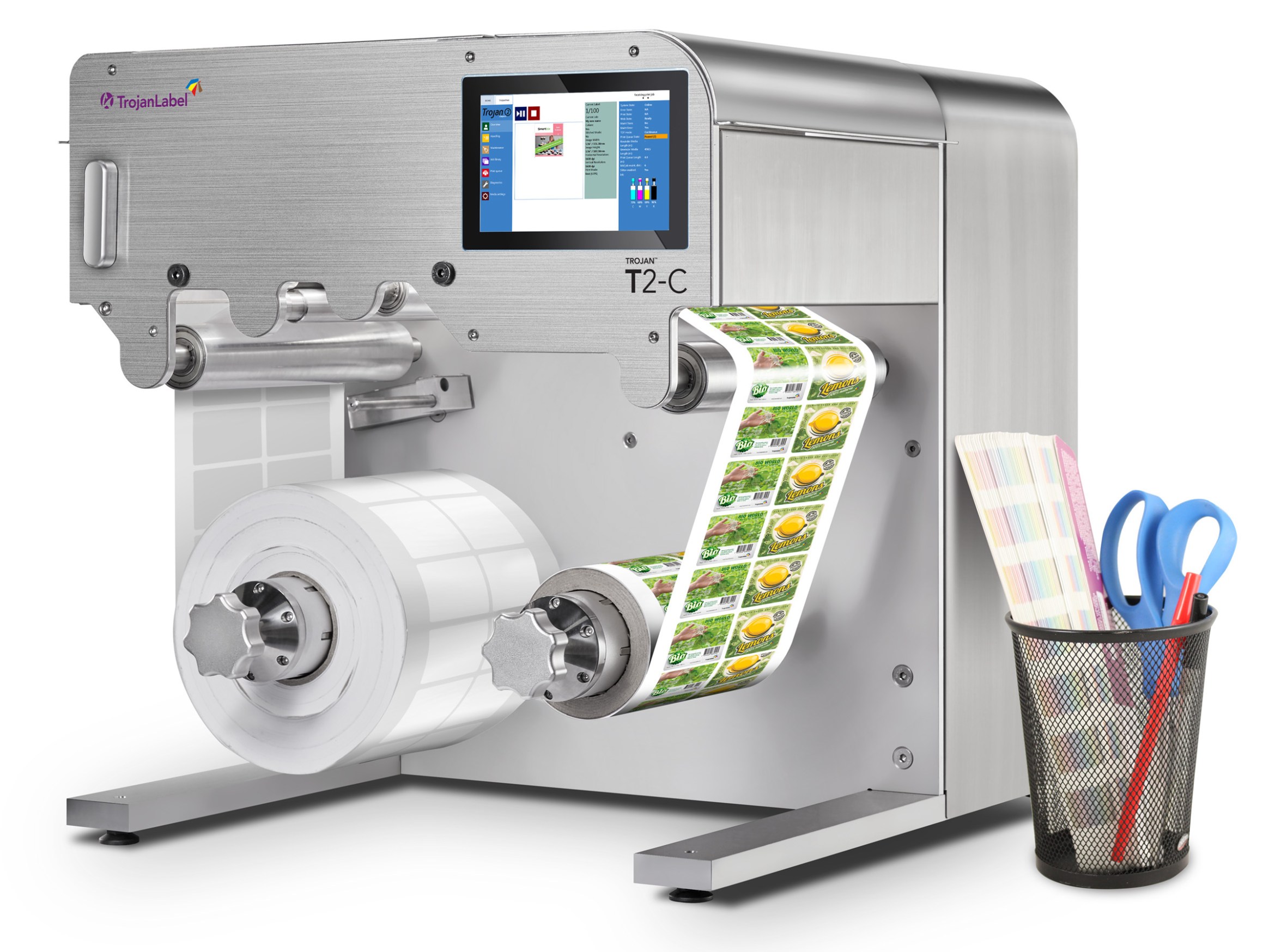 www.screenaust.com.au/