SCREEN in major move further into digital Packaging Print
Screen GP Australia has announced the global parent company's plans to target the package printing field as a strategic business area and progressively strengthen its product line-up and solution development for this market.

Screen GP Australia Managing Director Peter Scott says: "Screen has several exciting new products coming into our portfolio of packaging print, which already includes the highly successful Truepress Jet L350UV digital label press series, with over 170 units shipped; the recently announced L350SAI higher productivity seven-colour label presses and the newly improved 'N' series of the PlateRite FX Flexographic digital platemakers."

He continues: "In identifying packaging print as a major growth area of the graphic arts, Screen has conducted extensive R&D to bring sustainable, digital, variable and versatile on-demand production targeting folding cartons, corrugated and flexible packaging in addition to labels. The first new product announced is a new high-speed, water-based inkjet system specifically designed for the flexible packaging market. The PacJet FL830 is currently scheduled for release around Autumn 2021, just in time for drupa."

Announcing the PacJet FL830
While certain flexible packaging products can be produced on the 350mm web Screen L350UV digital presses, conventional flexible packaging production lines require wider-width roll materials.

Scott says: "This is not an intermediate step-up; it is a whole new approach to flexible packaging based, not only on short-run dynamics but also addressing real FMCG market demands of rapid time-to-market with high quality vibrant packaging, clean, sustainable production by-passing the platemaking stage and the ability to vary the printed content to suit variations in the product packaging such as flavours, versions and marketing needs."

This new high-speed, water-based inkjet printing system is specially designed for flexible packaging and can handle media up to 830mm wide at speeds of up to 75 meters per minute. It is also capable of printing at a resolution of 1,200 dpi using CMYK and White water-based inks that conform to relevant food safety regulations. These features allow it to deliver both the excellent safety and rich colour expression that is essential for the food products industry.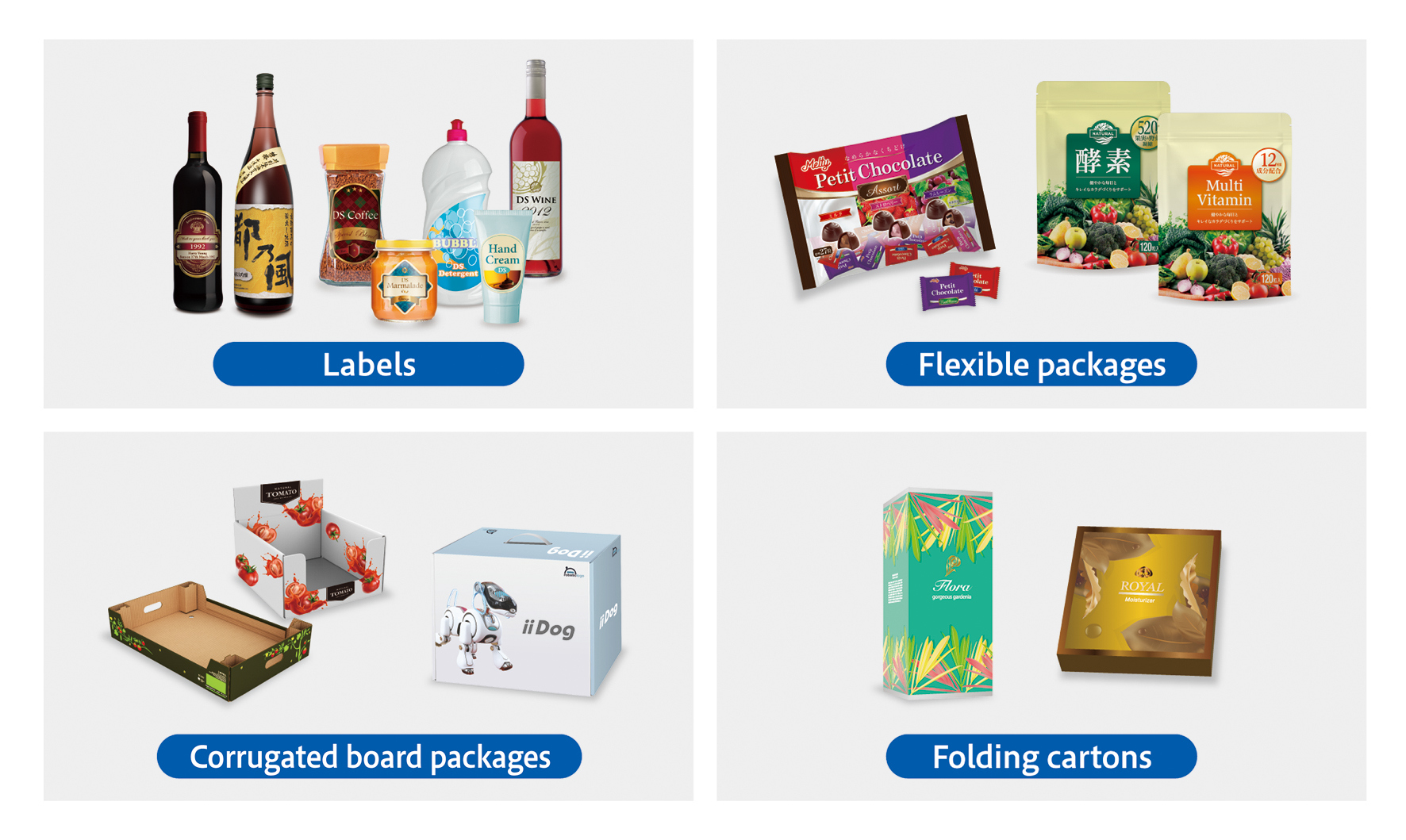 Thanks to its outstanding quality and productivity, the PacJet FL830 is able to meet a wide variety of print needs, ranging from promotional to production applications. It also demonstrates exceptional responsiveness for small lot jobs of less than 4,000 linear meters, an area that can be problematic for conventional production. At present, the system handles both PET and OPP media, with Screen working to further expand compatibility based on industry requirements.

Corrugated and Folding Cartons using high-speed inkjet

As announced at drupa 2016, Screen has been working with German company BHS Corrugated since 2016 to develop a water-based inkjet printing solution capable of delivering high-speed throughput of 300 meters per minute at widths of up to 2.8 meters. The partners are creating the system in response to growing demand in the shelf-ready packaging and full colour corrugated board markets. The speed of 300 metres per minute is common in high-volume corrugated production and converting, so the addition of variable water-based inkjet in full colour, will open up new markets that currently depend on pre-printed liner and lamination onto corrugated.

In the folding carton segment, Screen is currently cooperating with Cambridge, UK company Inca Digital Printers - a member of its own corporate group - on the development of a single pass, water-based inkjet press. This system is being specially designed to support the transition to digital printing currently occurring in folding cartons. With Inca Digital's existing ability to print digitally, at high speeds on large cartonboard sheets used in POS and Signage applications, this move into folding cartons is both a logical and eminently achievable advancement.

As Peter Scott says: "Since its founding, Screen has consistently worked to develop proprietary products that combine its core image processing technologies with the latest technologies. During this time, it has maintained a focus on building systems that offer superior stability and reliability, which is so necessary in production facilities for professional applications. We are taking a long-term view, in particular where environmental aspects are considered, which is why the new systems use mostly water-based inks and produce low-waste.

"There will be further announcements over the comping months – it's an exciting time to be involved with Screen!"